Using PPM's event list, you can quickly send out personalized emails to many clients at once! Here's how...
Step 1: Go to your Events page

Step 2: Filter your events list as you see fit.
Step 3: Using the checkboxes in the list, select any/all clients you'd like to include in your bulk email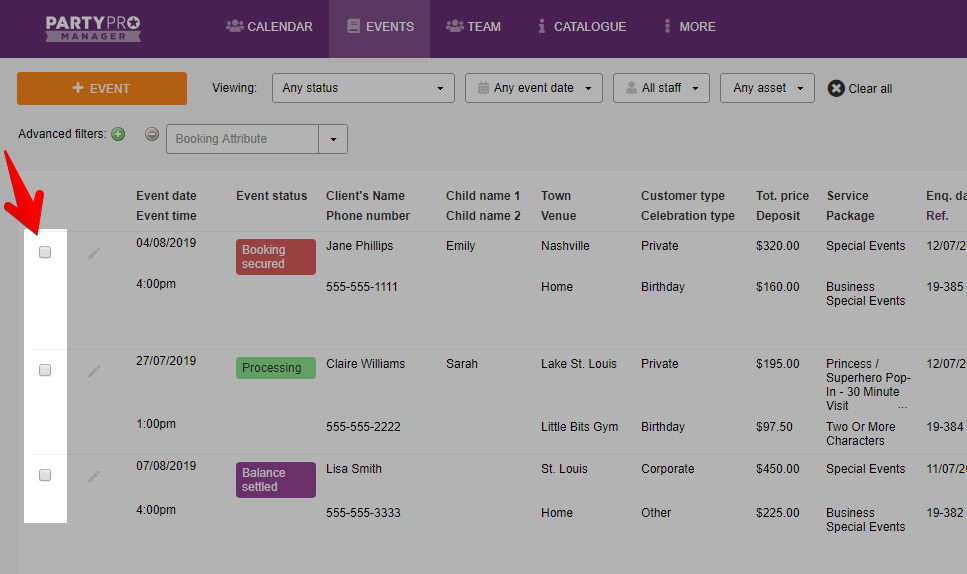 As you start selecting events, you'll notice a new button appears at the top right with a count of how many events you've selected.

Step 4: Click on this new button and select the "Email these clients…" option

Step 5: A window will pop up with your email options where you can type your message or select from a preset Standard Text.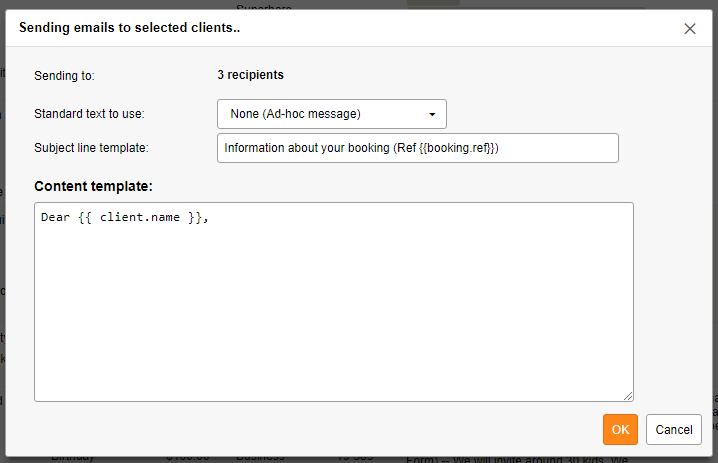 Step 6: Click "OK" to send :)