Adding staff to your events is simple and only takes a few clicks!
Step 1: Open the Event Editor for the event you'd like to schedule staff in for. Simply double click any event on your event list or your calendar.
Step 2: Go to the "Staffing" tab, then click the "+ STAFF" button.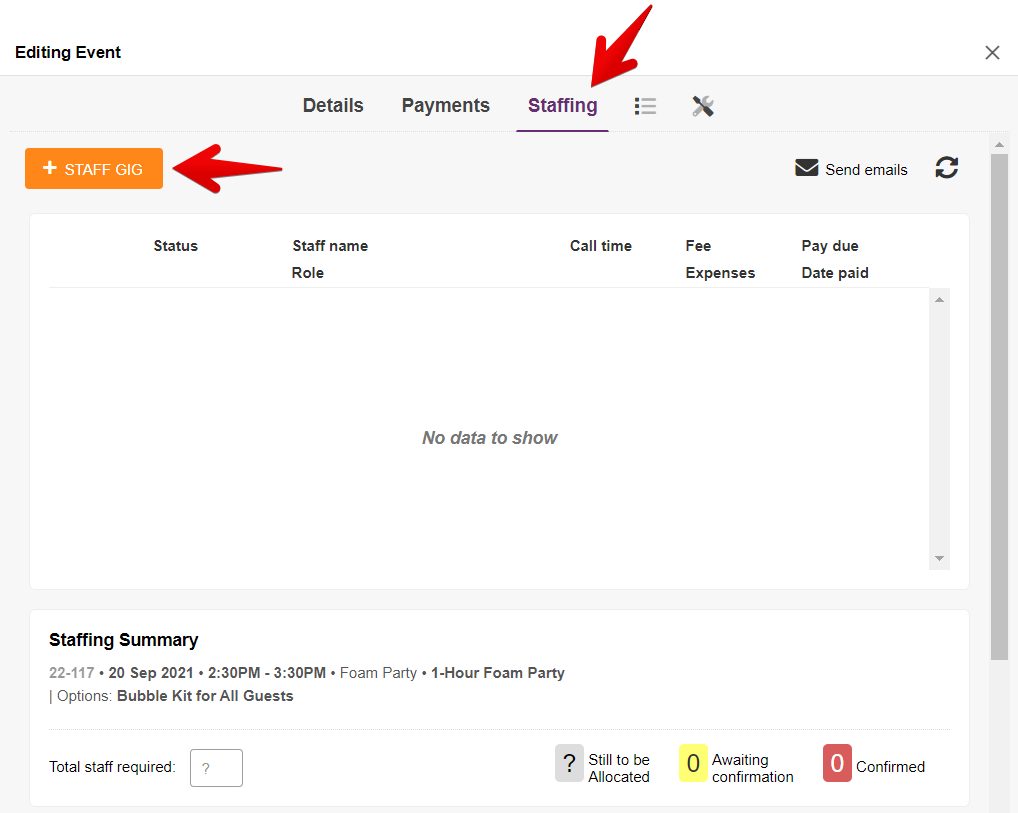 Step 3: Select one or several staff to add to this event by selecting the staff you'd like to add and then clicking "OK".
note:The staff selection window has a few super helpful details there for you, like a list of any other events your staff are already scheduled into on that same day, as well as their availability notes for the day.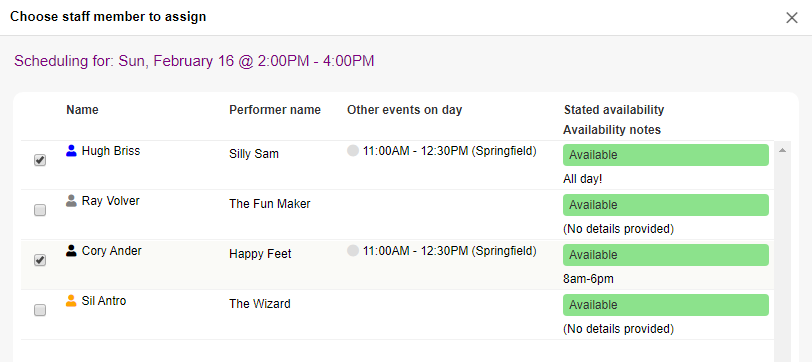 Step 4: Add staff specific details, like the staff's "Role", "Status", "Gig Fee", etc. You'll automatically be prompted to add these details for each staff you've selected.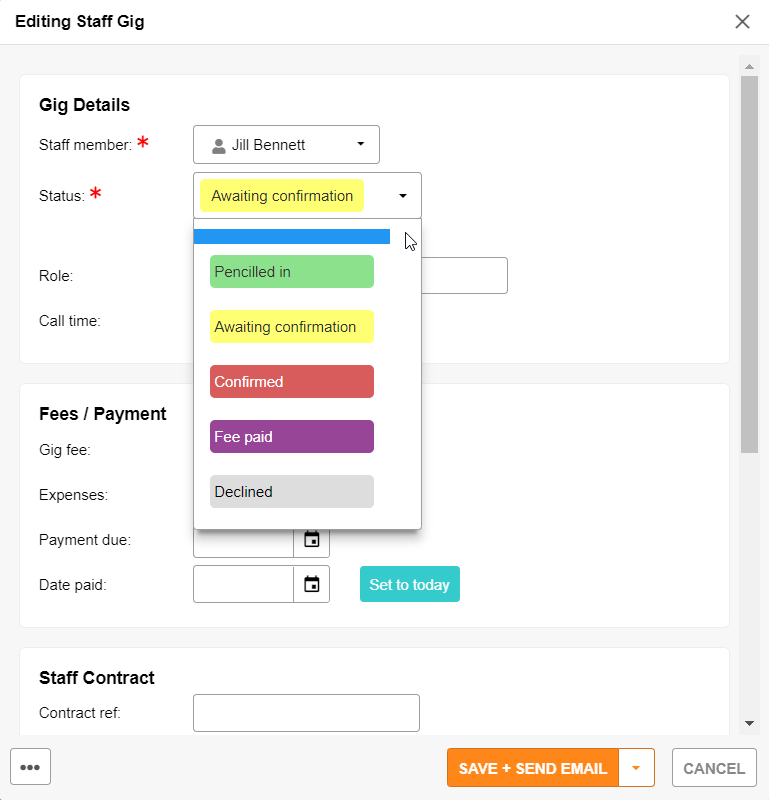 Note: If you go back to add more staff to an event, any staff that have already been scheduled into this event, will show as already selected, like so...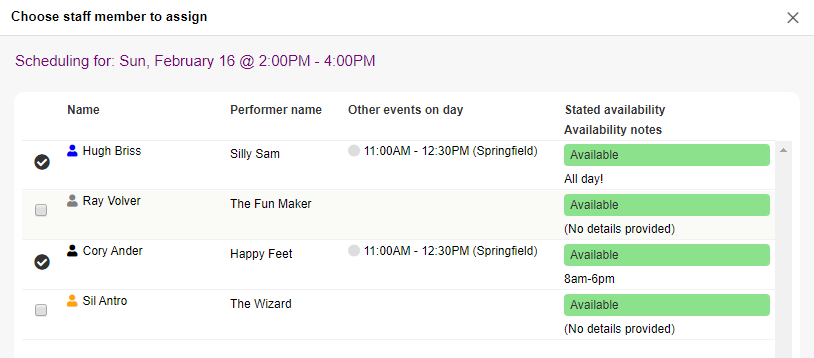 Happy Staffing!!!