Choose what your default Staff Status is when adding your staff to your events. Do you prefer "Awaiting Confirmation", maybe you like "Penciled in", or maybe you're ready to go ahead and consider them "Confirmed" by default. Well, now the choice is all yours!
Step 1: Click on your company name in the top right corner and click the Settings button

Step 2: Click on the "Staff Scheduling" option in the Settings sidebar menu
Step 3: Under the "General" section, you can set your "Default gig status"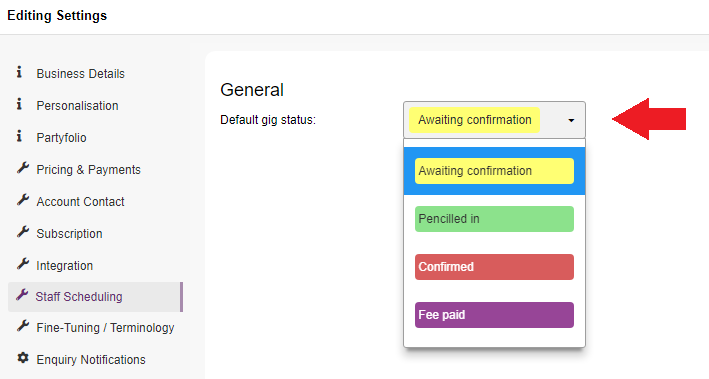 Step 4: Save your settings