Let Party Pro Manager automatically email your staff to notify them of their new gigs added to their schedules!
TO SET IT UP
Step 1: Click on your company name in the top right corner and click on the "Settings" button

Step 2: Click on the "Staff Scheduling" option in the Settings sidebar menu
Step 3: Under the "Automation" section, make sure 'Send gig invitation email?' is checked
Step 4: Select the Standard Text you'd like to use for this email. (If you want to create a new Standard Text, see 'step 7' of this help doc)

Step 5: Save your settings
TRIGGERING THE GIG INVITATION EMAIL:
With the above set up, when you go to add a staff to a new gig, you'll see a "SAVE + SEND EMAIL" button on the 'Editing Staff' screen.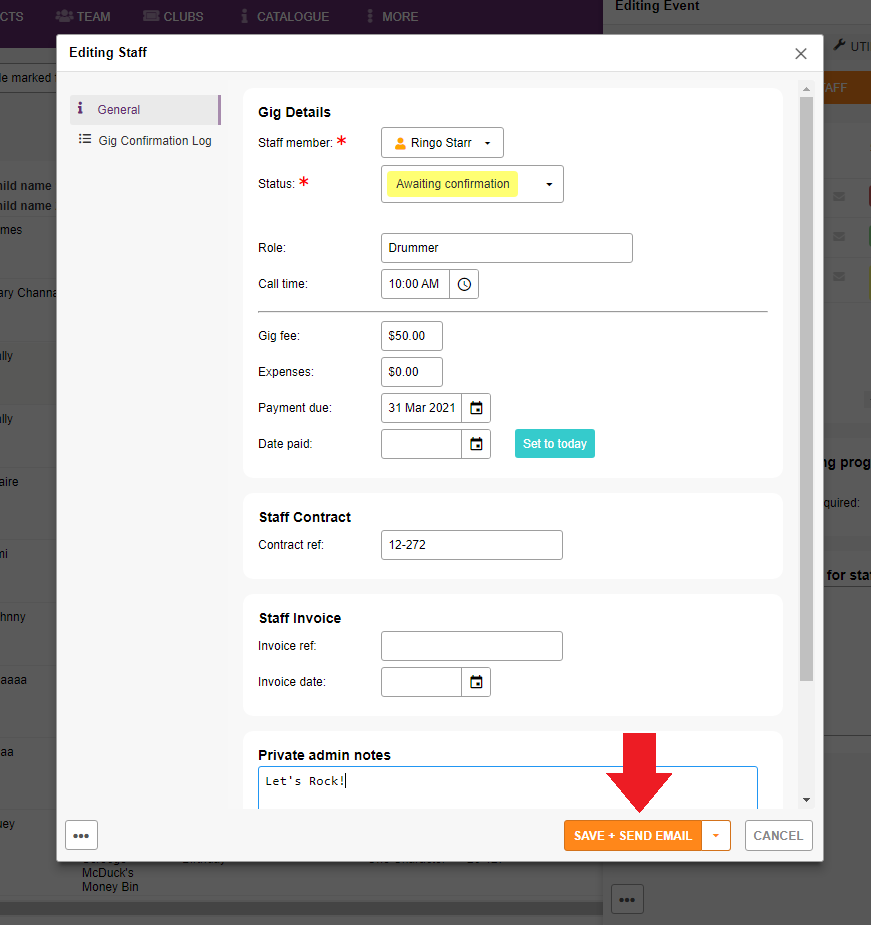 Note: you can add the staff without emailing them, by clicking the down arrow on the "SAVE + SEND EMAIL" button and choosing the "Save and close (Don't send email)" option.