NOTE:
This article is for Staff users. Company Admin users should reference
this article
instead.
You can have your gig schedule included automatically in your favorite calendar app. This article will walk you through the steps to set that up for your account.
Step 1: Log into your Staff Portal account
Step 2: In the menu (located at the top right corner) click on the "Info and links" option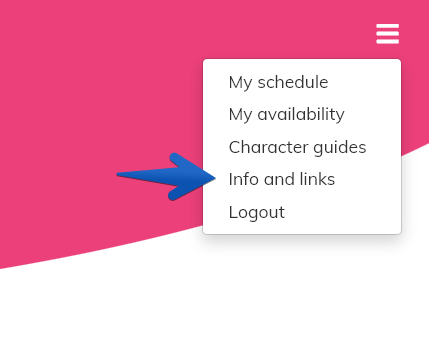 Step 3: Scroll to the "Your Calendar Feed" section, and click the "Show my feed url" option

Step 4: New information will now appear, along with the your Unique Calendar Feed Url for you to copy. Copy this url and use it to subscribe to your calendar in your favorite calendar app. For Google Calendar, you'll see we supply a handy shortcut right there below your 'unique calendar feed url' in your Staff Portal

Important Notes About Your Calendar Feed:
Your feed URL should be kept secret and never shared (with the sole exception of subscribing to the feed in your calendar app).
After subscribing, there may be delays of up to 24 hours between each refresh from the feed. This is subject to your calendar app's own refresh rate, and beyond the control of PPM.