This tutorial is for you if:
You currently have your event/party data stored in your Google Calendar
You're switching over to using Party Pro Manager for your managing your events (Yay!)
You'd like to transfer your existing events over to PPM in a semi-automated way
Step 1: Set up your Google Calendar Integration
Go to Settings > Integrations
Scroll down to the "Google Calendar Integration" section
Make sure your Google Calendar Integration is connected and have it set to "Inbound Mode"
For instructions on connecting your Google Calendar Integration, look at this help doc
Step 2: Review your PPM Calendar
With Step 1 above completed, you should now see your Google Calendar events displayed on your Party Pro Manager calendar.
Navigate to the Calendar
Look for your Google Calendar events, they will appear with a Google "G" next to the event title in your calendar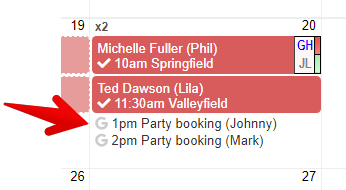 Step 3: Import events into PPM
For any event you'd like to import into Party Pro Manager, simply click on the event on the Calendar, this will then display the import options
Select the type of event you are importing (Private Booking, Corporate Booking, or Charity Booking)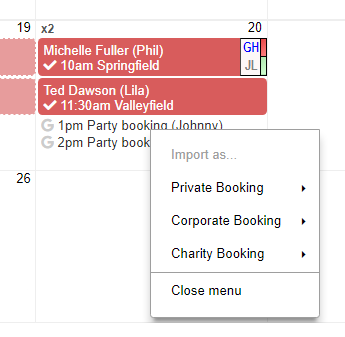 Then, select the Event Status that applies to this event (Processing, Awaiting Deposit, or Balance Settled)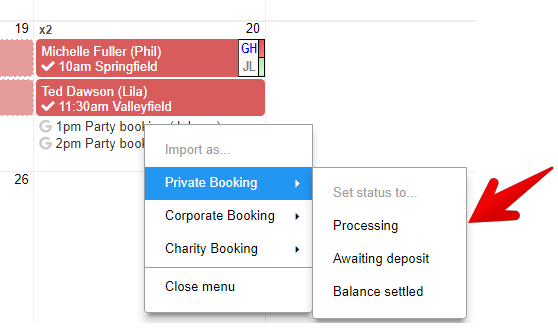 At this point, the Event Editor will open and the import populates key fields like the date, start and end time, and there is even a little artificial intelligence built in, that looks to extract an email address from the description field in the Google event.
There is a limit to how much of the information can be put into the specific fields, due to this data not being stored in a structured format in Google. So the original full description also gets put into the 'Private Admin Notes' at the bottom. This is the reason why the process is only semi-automated - You are provided with the opportunity to review and potentially transfer data over to the dedicated fields.
Review all the details and make any additions or adjustments as you see fit
Once you are happy with all the details you MUST click the 'Save' button to create the PPM event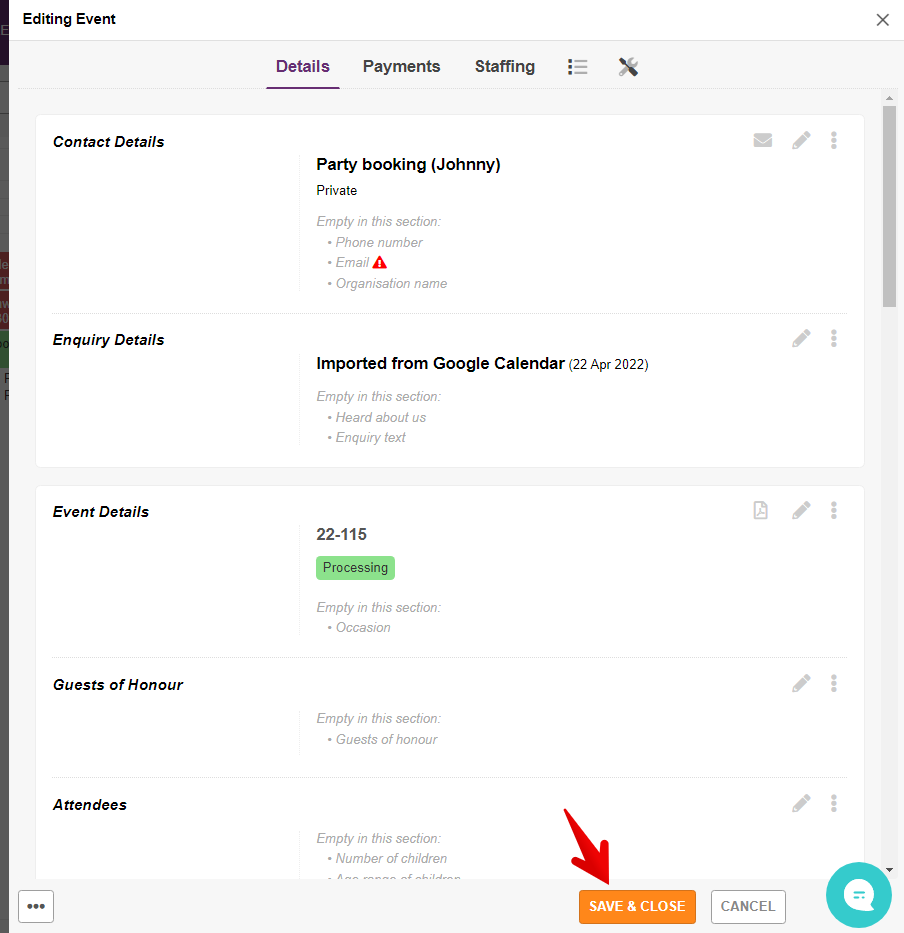 You will now see the event showing as a proper PPM event in your calendar and Events List 🎉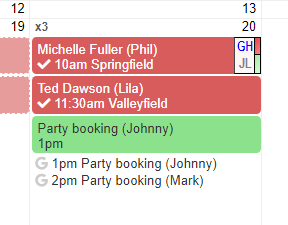 Step 4: Switch Google Calendar Integration Mode
Once you have imported all the events you wanted to import, we recommend you head back to the Settings > Integrations section to switch your Google Calendar Integration mode to "Outbound", which will reverse the integration and start sending any future/updated PPM events to your Google Calendar.