Want to update the Occasion list that shows on your Booking Request Forms, Finalization (or Finalisatio) Forms, and in your PPM Admin?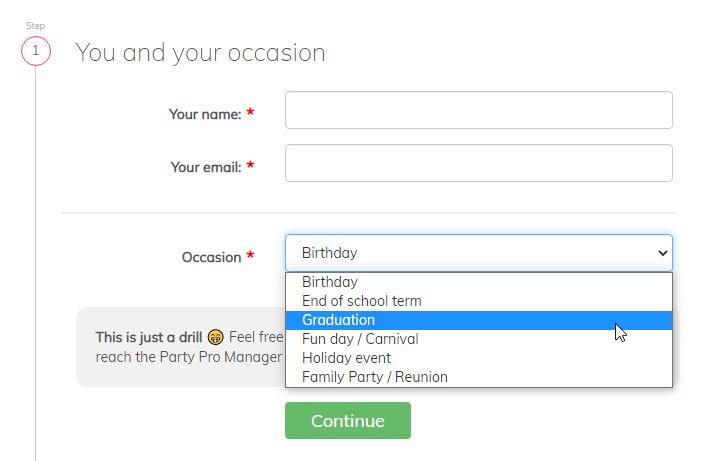 Step 1: Go to 'Settings' > 'Occasions'
To find the 'Settings' area, click on your company name in the top right corner of PPM, then click the 'Settings' button.
Find the 'Occasions' option in the left sidebar menu of the Settings screen.
Step 2: Modify your Occasions list
There are a few things you can do to modify your Occasions list:
"Active?"
If the Active column is 'checked' ✅, then this Occasion type will appear on your list. If it is deselected (i.e. NOT checked), it will not be displayed.


"Label"
You'll see that there is a set of default Occasion types for which you cannot update the label. However, below this default list, there are also spaces for you to add your own Custom Occasion Types. Simply type in your label and be sure to have the Active box checked!


"Relevant Customer Types"
For this setting there are two options:

"Private only"
When this option is selected, your clients will not be asked what customer type they are (e.g. Private event vs. Organization), as the system will know that it must be for Private events only.
"All customer types"
When this option is selected, your clients will be asked to confirm what Customer Type they are (unless you have chosen to hide this question on the "Form Fields" settings page)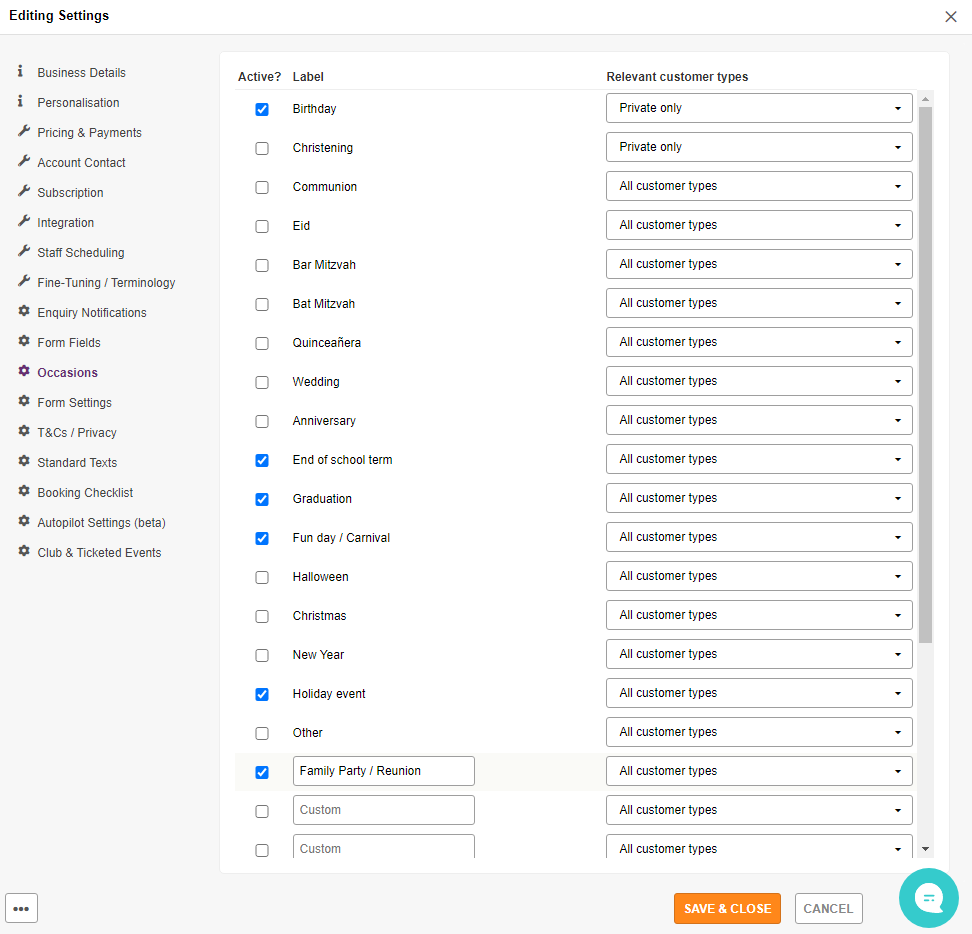 Step 3: SAVE your changes!!
That's all there is to it :)