NOTE: PPM's Staff Training Guides are currently designed specifically for 'Character Training Guides' - We plan to eventually make them more generic, however for now, you can still use for other things, by ignoring all the fields that aren't applicable.
Covered in this article:
What are Staff Training Guides?
With the Staff Training Guides, you can give your Team access to detailed guides (via their Staff Portal account) that help them deliver the best possible service. Here's a sample of Training Guide: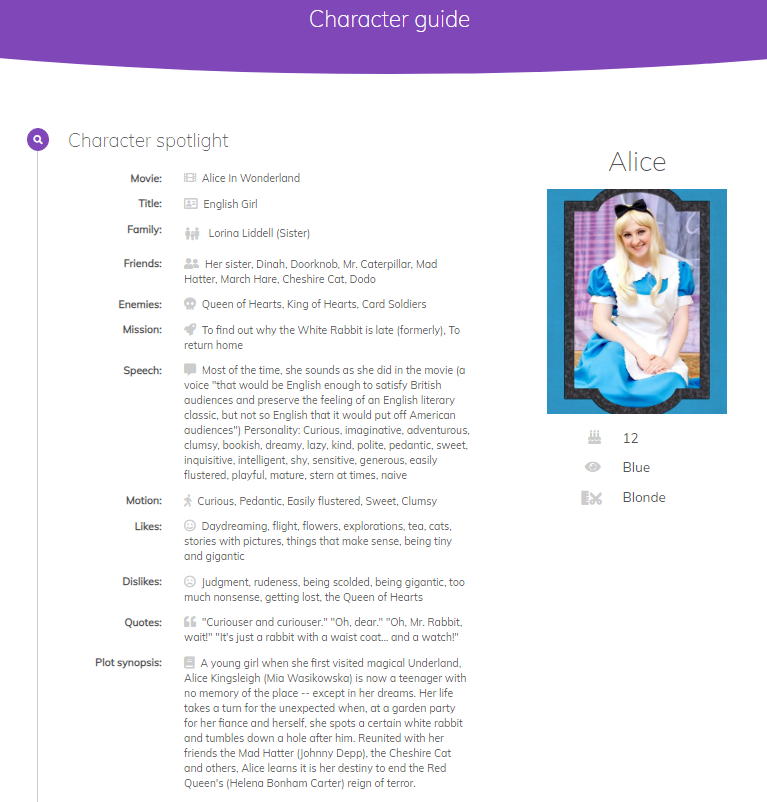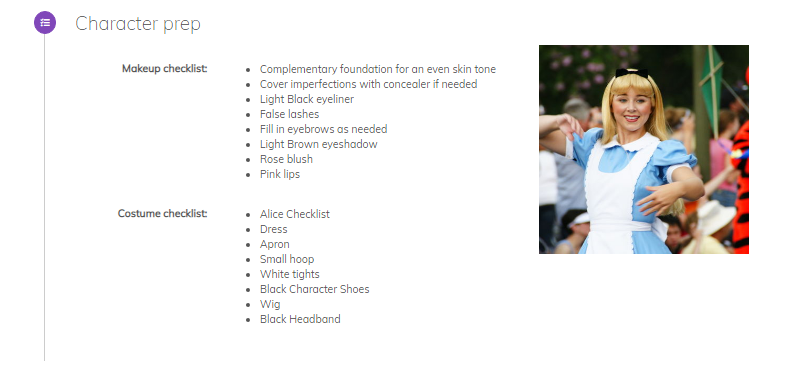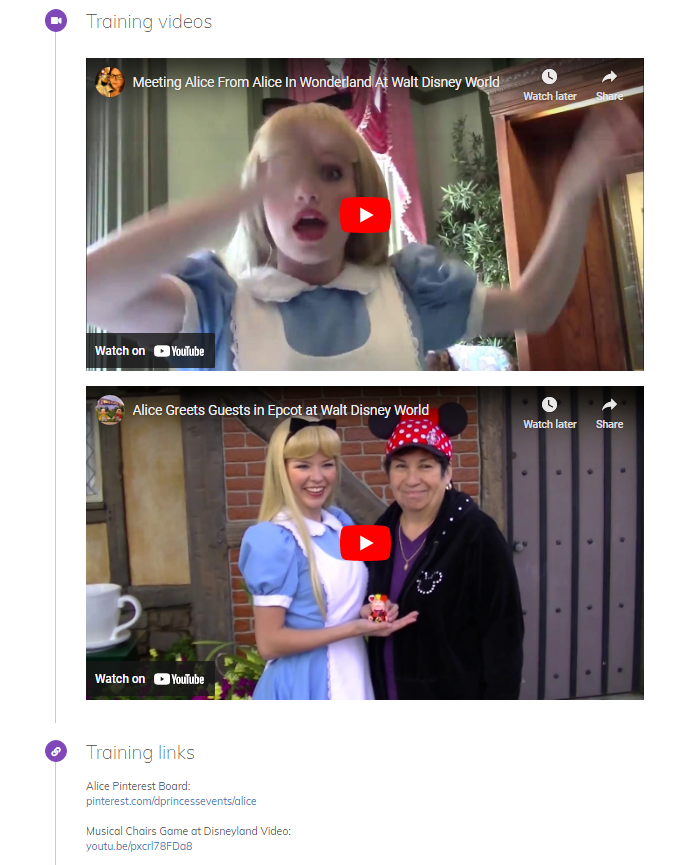 Above sample courtesy of Renee at Dream Time Princess Events
Activate Staff Training Guides for your Account
Go to "Settings" > "Staff Scheduling"
Scroll to "Staff Portal" section
Make sure "Enable 'Character Guides' page" is CHECKED ✅
SAVE your changes
Create Staff Training Guides
Create an Asset for the guide you'd like to create
Select 'Characters & Mascots' as the Asset Category
Fill in the details for your Training Guide in the various sections available in the sidebar menu

Character spotlight
Character prep
Character training

IMPORTANT: Entering the 'Movie' field specifically (under 'Character Spotlight'), is what currently triggers the character guide to be live.