To Access: Go to "Settings" > "Personalisation"
There are several sub-sections on this page, they are:
Your Branding

Company Logo

Click "Choose an image" to add a new logo (or "Remove" to remove an existing image)

Logo border

"Rounded white border" adds a white rectangle with rounded corners behind your logo

"No border" places your logo directly on the background colour you choose (in a later step)


Email / PDF headers

This determines what your header will look like in the emails and PDFs PPM generates for you. You have three options here:

a. "Show logo and company name"

b. "Show logo and tagline"

c. "Show logo only"

Tagline

Enter your company tagline here

Shortcut icon URL

Enter a full URL for your "Shortcut icon URL". This is the image you want to appear in the tab at the top of the browser.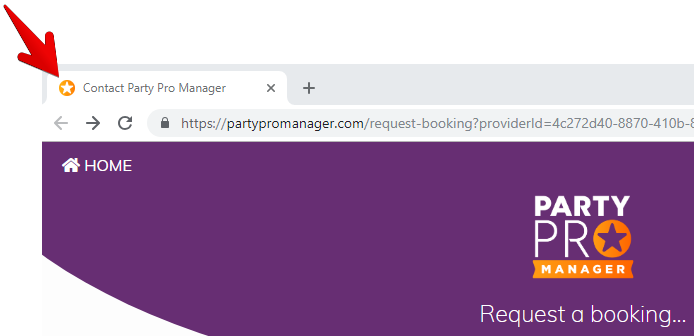 Public Point-Of-Contact
This person will be presented publicly (e.g. on your enquiry forms) to provide an extra personal touch. It does not need to be the person that will always reply to enquiries. All emails will be sent to the address entered under the 'Business Details' tab. (see sample below)

First name
Position / caption
Profile image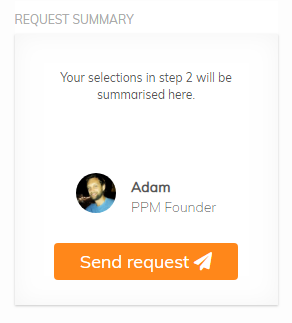 Theme / Custom Colours

Header colour (either enter "hex colour code" or use the clickable colour-selector)
Button / Link colour (either enter "hex colour code" or use the clickable colour-selector)
Email margin colour (either enter "hex colour code" or use the clickable colour-selector)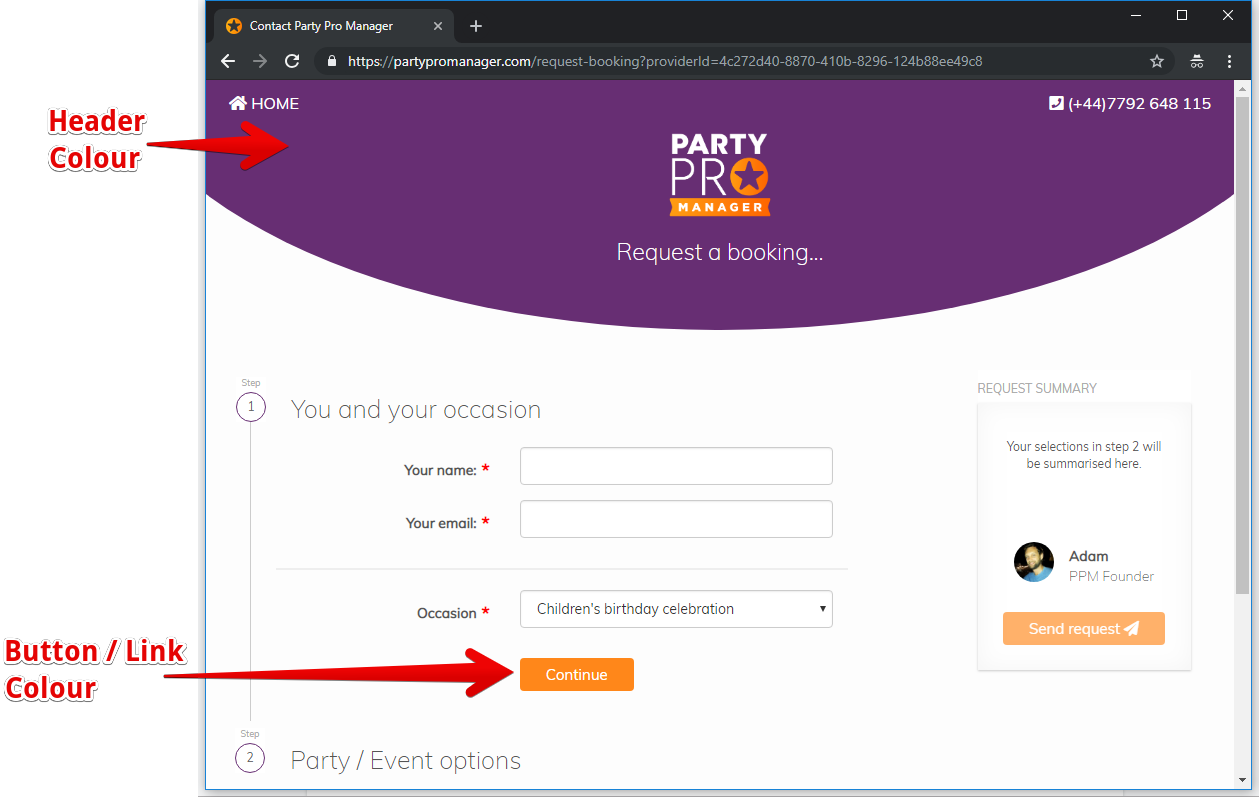 🚨 BE SURE TO CLICK "SAVE" TO SAVE YOUR CHANGES 🚨